Visit Wayanad in 2 Days- Itinerary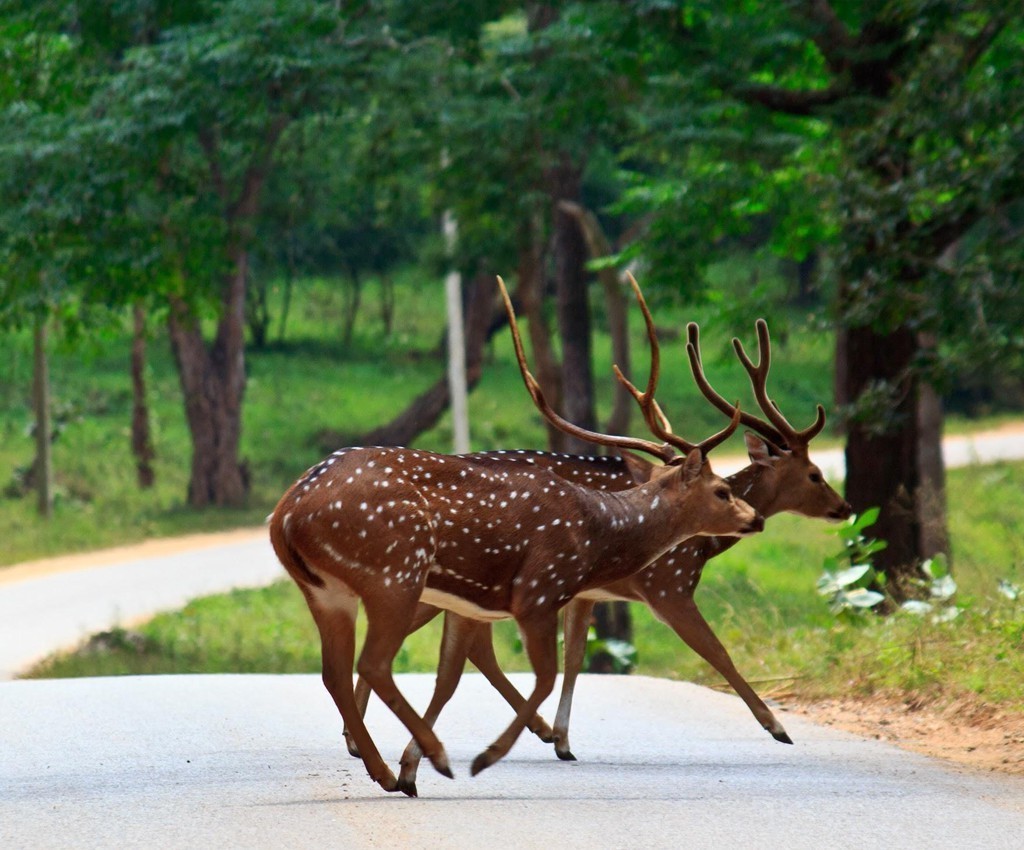 The name Wayanad comes from " Vayal Naadu" which means land of paddy fields. Wayanad is the only district in Kerala that shared its border with both Karnataka and Tamilnadu states. Nature has blessed this land with beautiful views of mountains, valleys, coffee plantations and much more. Wayanad offers tourist attractions ranges from historical to adventurous. There are many tourist places to visit in Wayanad and no one can visit all in 2 days time. Here we are compiling a 2-day itinerary to visit some of the best tourist places in Wayanad.
It is better to stay in Kalpetta, heart of Wayanad as most of the main tourist attractions are easily accessible from here. Check out for some of the best hotels and homestays in Kalpetta. So here is the basic information regarding the trip.
Trip Starting Point: Kalpetta, Wayanad
Conveyance: By Car
Trip Starting Time: At least by 8 AM(Day 1 and Day 2)
Day 1 at Wayanad:
Places to visit – Kuruva Island, Banasura Sagar Dam, Lakkidi View Point.
Kuruva Island
Trip Duration: 3 hours including travel
Kuruva Island popularly known as Kuruvadweep is a group of small islands in Kabani River. These islands form 950 acres of dense forest. Located at 17 km from Mananthavady, 35 km from Kalpetta, Kuruva Island is one of the beautiful eco-tourism spots in Wayanad.
Being an uninhabited evergreen forest, Kuruva Island is a home for rare specious of birds, flora and fauna, herbs and orchids. This is actually a paradise for migrated birds and the commonly seen birds include parrots, hornbills and a variety of butterfly species.
The small islands are accessible by rafts made of bamboo. Rowing of these bamboo rafts are done by ropes and you will get a different experience with the same. The ropes are tied to the trees on other side and one has to pull it to reach the other side.The dense forest itself is worth for nature lovers. The boating facilities here are managed by District Tourism Department.
Some islands are accessible by walking through submerged rocks. Since these rocks might be slippery please take utmost care while doing this. Permission to enter into this island is done by Kerala Forest Department. Sometimes the entry is restricted because of heavy rain or the presence of elephants and some other animals on the island. A pass should be obtained from the Department of Forest.
Opening hours: 9 AM- 4 PM
Entry Fee: Rs. 10 per person
Ferry Charge: Rs.5 per person
Bamboo Rafting Charge: Rs.300 for 6 persons for 30 mins ride.
How to reach Kuruva Island from Kalpetta
Banasura Sagar Dam
Total Duration: 3 hours including travel
Banasura Sagar Dam is the largest earth dam in India and the second largest in Asia. Located at a distance of 37 km from Kuruva Island, the dam holds the water from Karamanathode river, which is a tributary of Kabani River. It is built in the Banasura Lake and the surrounding mountains are known as Banasura Hills. Picture perfect view of Banasura Sagar Dam and the Banasura Hills makes this as the most famous tourist spot in Wayanad.
In spite of its scenic beauty, other attractions in Banasura Sagar Dam are trekking and Boating. But for a 2-day trip,  we could not opt trekking as it might take hours to climb up and down. Boating itself will give us a unique experience.
From the dam entrance, one has to walk about 1km to reach the boating starting point. Apparently, jeep services are also available for the visitors from the entrance to the boat station.  Speed boats as well as pedal boats are available and we have to choose. A small park is maintained by side of this station for entertaining children. Boating will take you to the small islands in the dam.
Boating time: 9AM – 5 PM
Entry fee: Rs.20 for adults and Rs. 10 for children
Boating Fee: Rs. 750 for 5 persons for the speed boat.
How to Reach Banasura Sagar Dam from Kuruva Island
Do you have extra time to spend for another tourist attraction? If yes, that must be Lakkidi View point.
Lakkidi View Point
Trip Duration: 1.15 hours including travel
Lakkidi is a hill station and is often known as Gateway of Wayanad.Located at 30 km from Banasura Sagar Dam and at a height of 700m above sea level, Lakkidi is one the prime tourist spots in Wayanad.
Lakkidi View Point offers a breathtaking view of green mountains, cascading small streams, and of course the most famous hairpin curves popularly known as "Thamarassery Churam ( Thamarassery Ghat Pass)". Lakkidi is situated on the top of Thamarasserry Ghat Pass . There are 9 hairpin curves in Thamarassery Ghat road which is a part of NH 212 that connects Kozhikode and Wayanad. Lakkidi hill road is often referred as the lifeline of Wayanad.
It is better to choose a sunny day to visit Lakkidi View Point as the mist might spoil the view from here. Driving through this hill road itself is a different experience. The hairpin curves are scary but at the same time, they are thrilling too.
How to reach Lakkidi View Point from Banasura Sagar Dam
Stay overnight at Kalpetta.
Day 2 at Wayanad:
Places to visit – Edakkal Caves, Wayanad Heritage Museum, Muthanga Wildlife Sanctuary.
Edakkal Caves
Trip Duration: 3.5 hours including travel.
Check out Edakkal Caves for more details.
Wayanad Heritage Museum
Trip Duration: 1 hr including travel from Edakkal Caves.
Located at a distance of 22 km from Kalpetta, 12 km from Sulthan Bethery and 5.5 km from Edakkal Caves, Wayanad Heritage Museum is one of the best Heritage Museums in Kerala. It is also known as Ambalavayal Heritage Museum.
History of Wayanad Heritage Museum
Wayanad is a place that holds many archeological and anthropological relevance. In 1980's, anthropologists and archaeologists had been doing researches in Wayanad to excavate artifacts of archaeological importance. The research was done with the support of district archaeological authorities.
They have found numerous artifacts from many places like Sulthan Bethery, Ambalavayal and Muthanga Forest. Some relics were unearthed from different parts of the district. Wayanad Heritage Museum was established as a product of national level discussion on having a heritage museum in every district.
Exhibits at Wayanad Heritage Museum
Wayanad Heritage Museum houses many relics and sculptures which represent the life of people who lived here thousands of years ago. That includes a rare collection of household articles, idols of worship, ancient instruments, stone weapons, tribal jewellery, stone carvings, hunting weapons, potteries,a collection of sculptures during 14th to 16th century etc. The idols are made of rocks and these are believed to be worshiped by the ancient people.
The exhibits are divided into four groups, that represents different aspects of human life. Each group is in different blocks named Jeevasmrithi, Gotrasmrithi, Veerasmrithi and Devasmrithi.
Jeevasmrithi and Gotrasmrithi are related to artifacts that represent tribal life.Devasmrithi exhibits objects for worship and devoutness. Veerasmrithi talks about the brave warriors of the bygone era.
General Information
Wayanad Heritage Museum opens daily from 9.00 AM to 5.30 PM. The museum includes a multimedia theater  that offers a show to its visitors. There is also a reference library that tourists can explore for more information.
How to reach Wayanad Heritage Museum from Edakkal Caves
Muthanga Wildlife Sanctuary